ARONA SUMMER FESTIVAL – on 22nd & 23rd of July 2016.
21 July 2016 Tenerife Events
---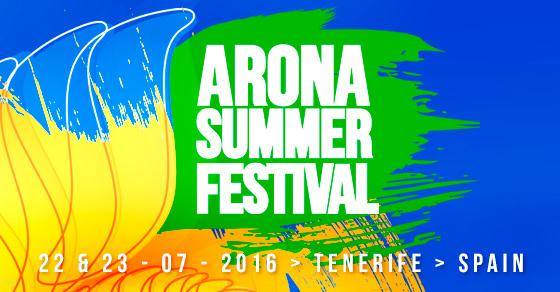 For this 6th edition of the Arona Summer Festival the very best of international DJs will bring music to your ears. Although the line up has not been announced yet, we can expect a great outcome this year as well. For all clubbing fans and all the beach babes out there, this is the perfect opportunity to fly to the island of Tenerife, in the Canary Islands, to spend an incredible time.
LINE UP:
TBC
---
TICKETS
– Abono SUMMER 2 dias – Standard Entry to the festival on the 22nd and 23rd of July
– Abono SUMMER 2 dias + CAMPING – Standard entrance to the festival + Camping on the 22nd and 23rd of July (LIMITED AMOUNT)
– Abono FREE DRINKS 2 dias – Standard Entry to the festival on the 22nd and 23rd of July – Free drinks included
– Abono FREE DRINKS 2 dias + CAMPING – Standard entrance to the festival + Camping on the 22nd and 23rd of July – Free drinks included (LIMITED AMOUNT)
---